New organisational Changes from January 1st 2016
Looking to the Future and Removing the Fog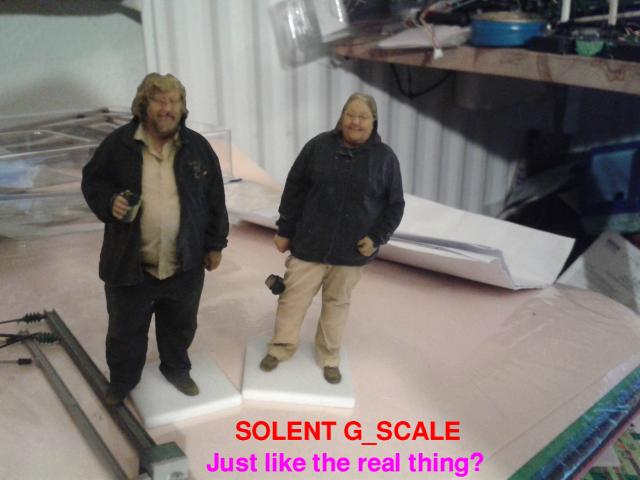 This year brings remarkable change to Solent Area Group as after many years of service to us all
Jack has stood down as Area Organiser and passed the mantle to us, on your behalf.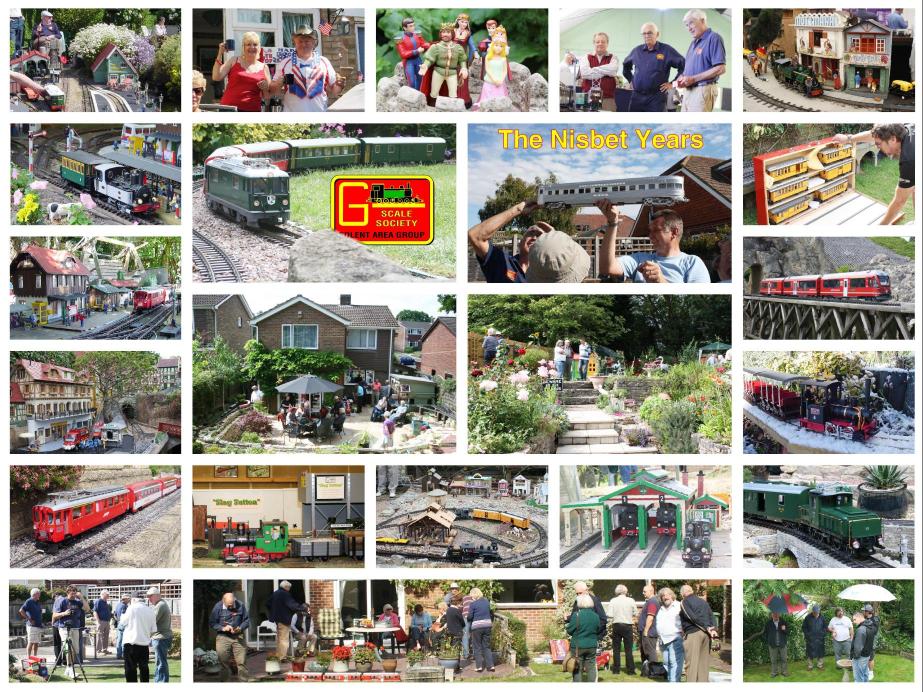 We thank Jack (and Rosie) for all their hard work making Solent Group such a successful, friendly group.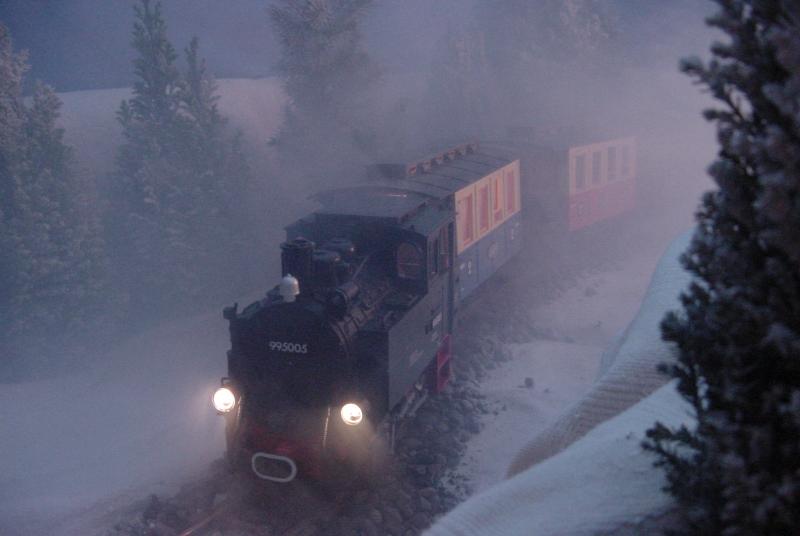 YOUR MEMBERSHIP DETAILS ARE HELD CENTRALLY by the G-Scale Society;
please ensure your correct contact details are on the Society's Membership database -
with 'Solent' as one of your area groups: we don't want to lose you !!

Please contact

with any address changes !
(We will only have a 'current snapshot' of the email addresses each time we send out a newsletter)
Or use the new On-line system described in the G-Scale Magazine !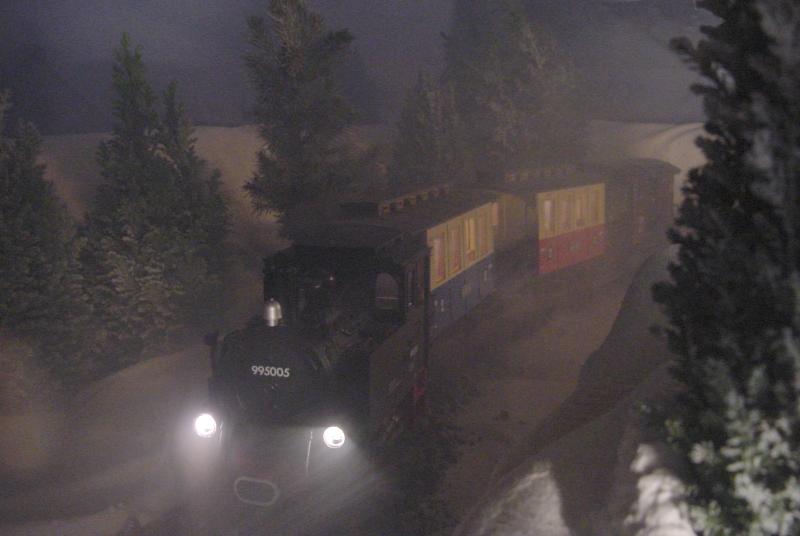 We have created a 'Closed Forum' for 'Solent Area Members'(ie those choosing Solent as one of their preferred areas ):
Members who plan to be 'active' in the Solent Area are recommended to sign up to it - to ensure news and information is not being delayed until the next newsletter
It provides a local opportunity within the group to ask questions, seek help and plan open days. It will not be open to the general public, and it will retain your privacy, whilst not delaying your communication.

We hope that everyone will take the opportunity to join it, as we believe it will enhance communication within the group.
This might help in generating more impromptu or short notice 'open days' when the sun breaks through; whether for running or track laying!.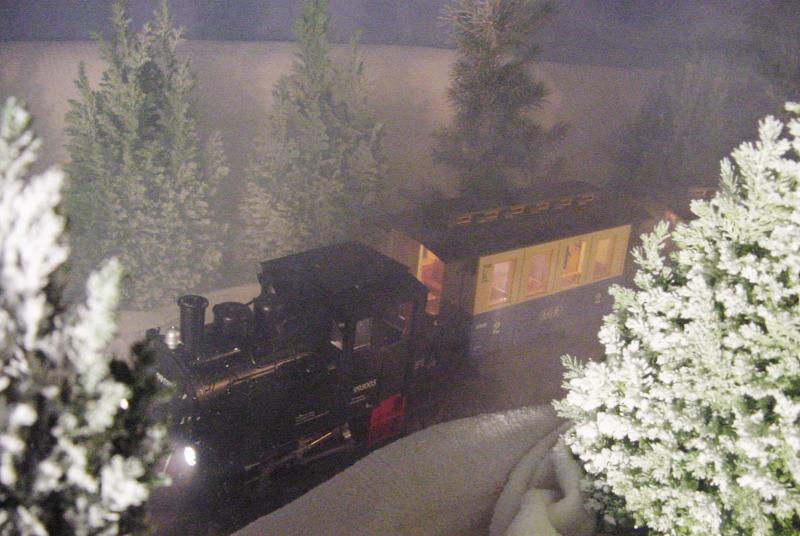 These pictures are from our 2002 Christmas Card: our first year in G-Scale, and before joining the Society.
As with the current weather, it was too wet to take the photographs outside, and so we resorted to an indoor set!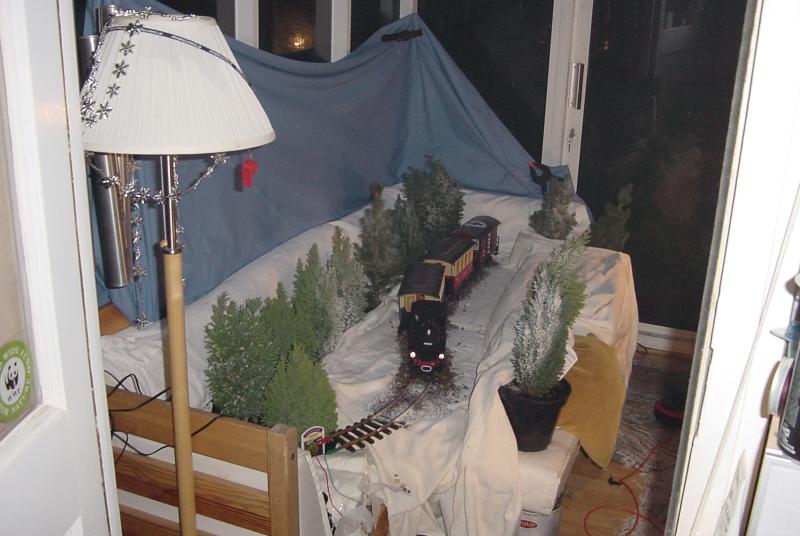 Let us hope that the weather next year is conducive to a host of Open Days from old and new participants.
Phil and Lin Spiegelhalter Back to Solent Home Page Back to Fillin Home Page and Calendar

(Copyright Phil and Lin Spiegelhalter)